Storefront
With our responsive themes that look great on any device, build your own site. Showcase products, run ads, grow sales and show what you have to offer while delivering a unforgettable shopping experiences.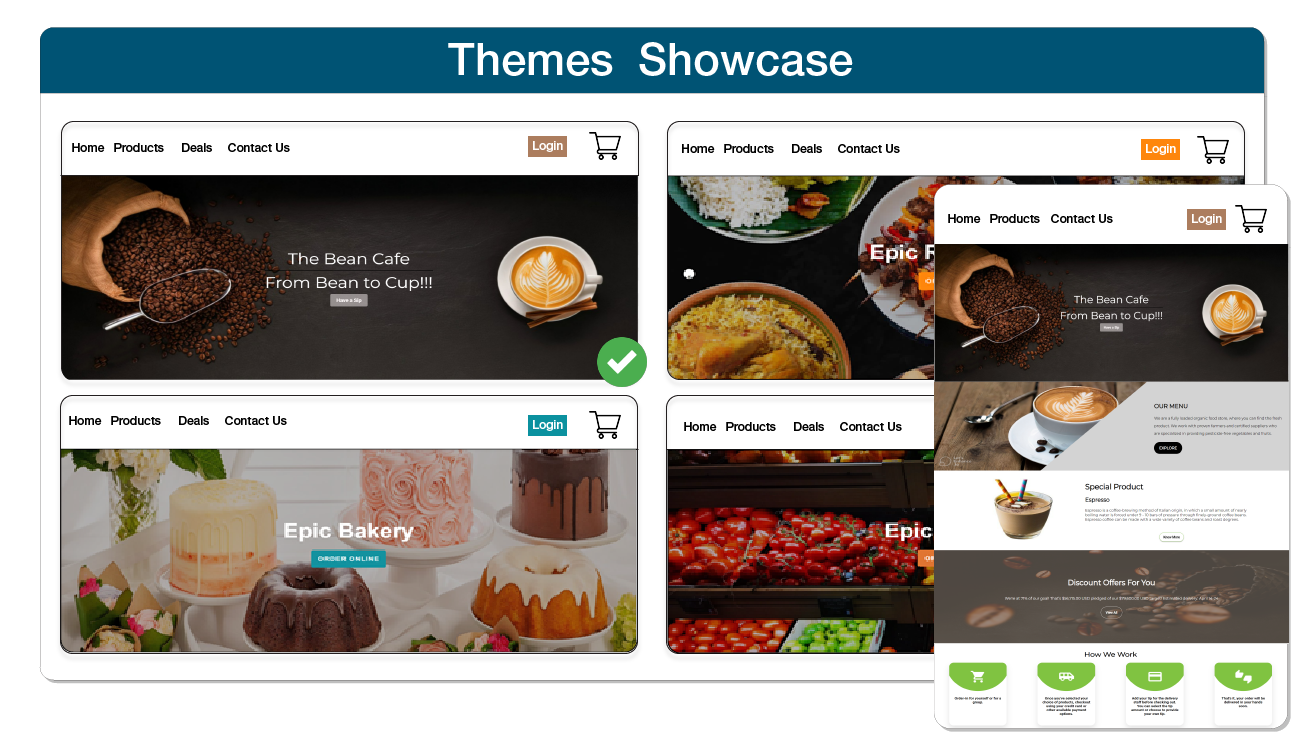 Free Sub Domain
Build your brand with a free subdomain registered via ZenBasket or create your website for your purchased domain.
Unique Themes
Build your store uniquely by selecting from a list of stunning themes and templates.
---
Shopping Cart
You can be as hands-on or hands-off as you would like. ZenBasket has all the tools to build a seamless shopping experience, offer multiple payment options and manage cart abandonment recovery.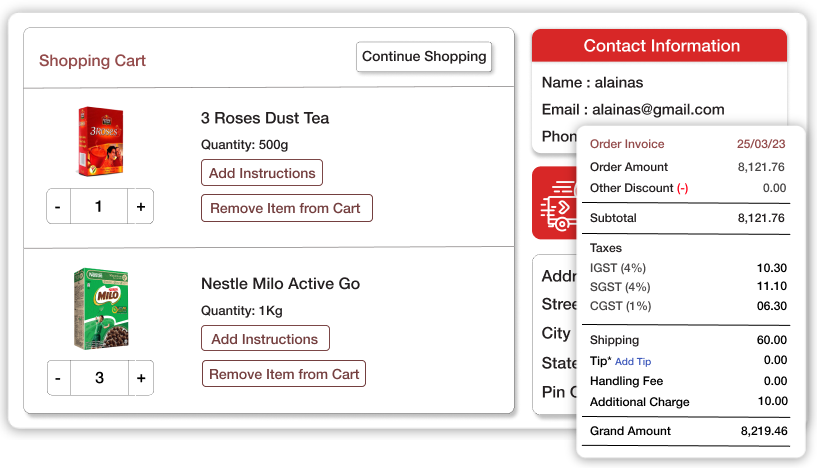 Recover Your Order
Track items in your customers cart and provide abandoned cart recovery features to help customers convert them into orders.
Shipping Management
Configurable shipping rate based on subtotal range using various shipping methods.
Order Pickup
Configure pickup rate based on subtotal & location by using various pickup methods provided by ZenBasket.
Manage Your Manual Tax
With ZenBasket's features, configure your store to calculate tax rates for countries worldwide, states and zones.
Digital Payments
ZenBasket accepts payment on the go with credit cards, debit cards and UPI as payment methods at checkout.
Free SSL certificate
We provide free SSL Certificate to your store site, ensuring all data that your customers enter in your store site is secure.
---
Store Management
Manage and monitor inventory, order fulfillment, customers, transactions and staff in one place. Increase and encourage conversions with featured products, offers and ribbons.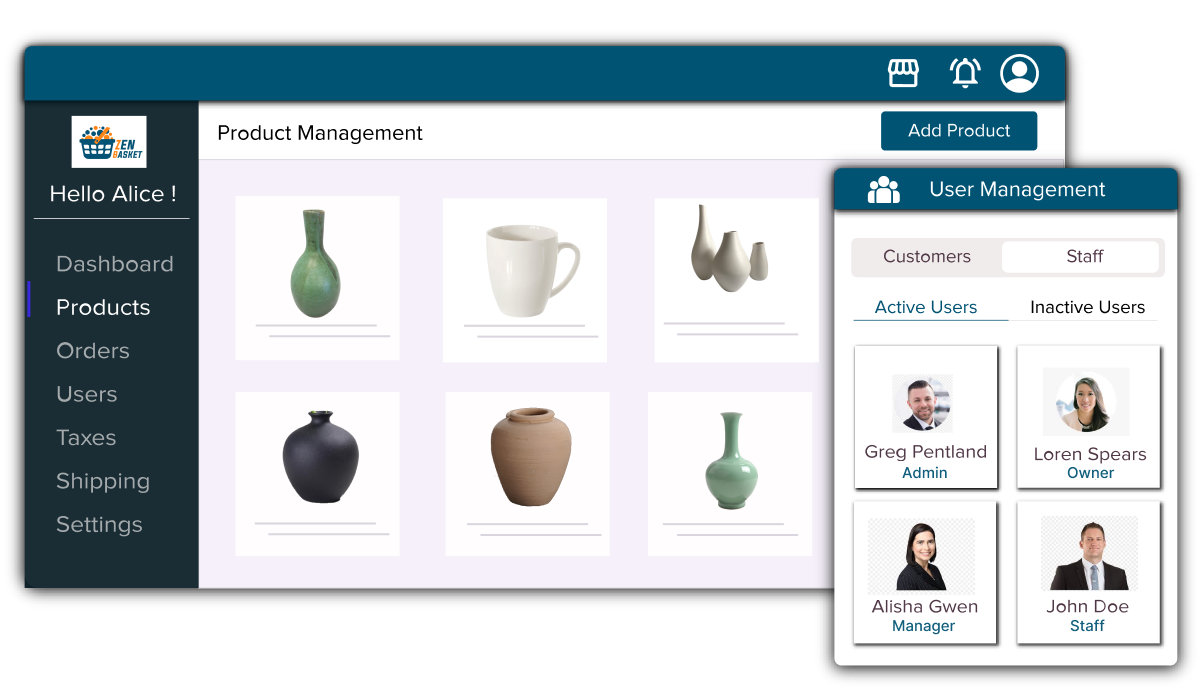 Manage Your Online Store
ZenBasket's dashboard helps you track and manage your revenue, customers, products and orders.
Accessible Clientele
ZenBasket allows you to manage your customers in one place. You can track orders and login history.
Customer Group
Categorize your customers with similar traits, so that you can email group members with exclusive offers.
Manage Your Order
With ZenBasket's features you can analyse the order, payments, fulfilling orders and adding notes for your employees and customers. You can also choose to provide a partial or full refund for any returned items.
Manage Your Staff
With ZenBasket's features, you can add staff and configure select features of your store. You can also manage staff accounts by enabling and disabling their account as a whole.
Refunds
ZenBasket supports integration with online payment platforms to collect order amount from customers. We also support partial refunds and full refunds for the order(s).
---
Marketing
Get the word out about your brand by leveraging your social channels. From building brands to creating awareness or scaling business, ZenBasket is equipped to help you achieve new heights.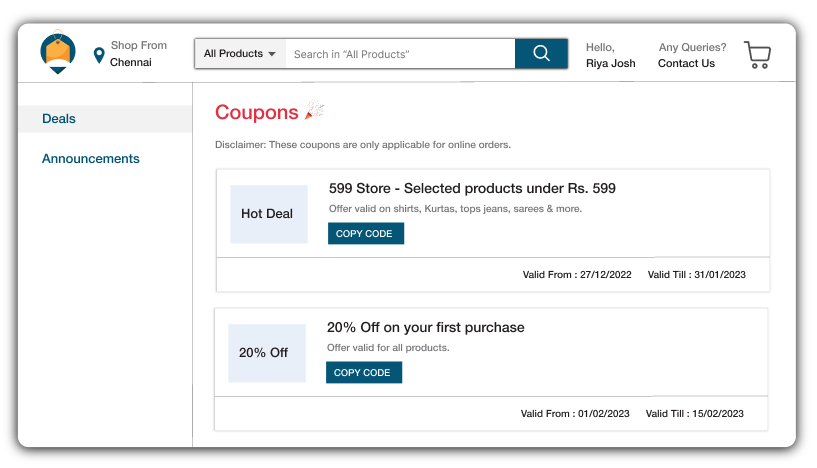 Discounts
Use discount to attract new customers and repeat customers to your online store. Discounts boost in attracting new customers and repeat customers connected to your store.
Promote Your Sales
ZenBasket allows you to promote your ongoing sales, and deals to your customers easily.
Announcements
With ZenBasket's features, convert website visitors into paying clients, raise awareness, boost sales, and advertise sales events on your site.
---
Products
Made with businesses in mind. Bulk Import and Export. Add ribbons to help drive sales. Manage your products with just a few clicks, and easily manage your inventory.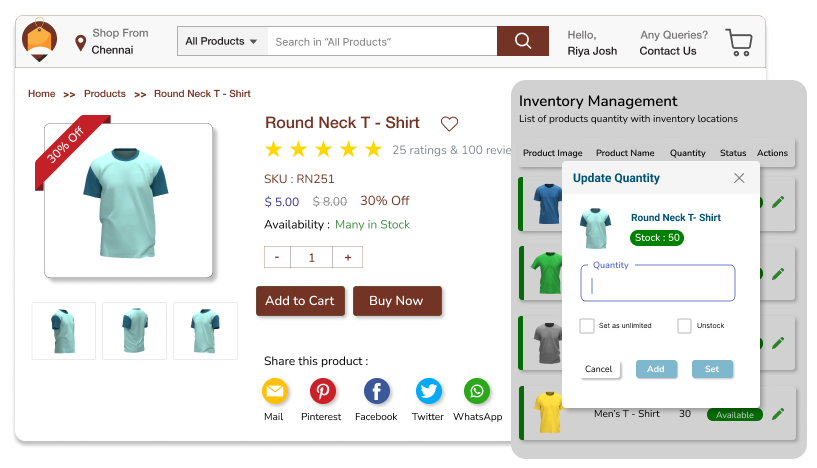 Manage Your Inventory
Having trouble tracking your stock? Monitor and manage your inventory at the click of a button with ZenBasket.
Product Branding
With ZenBasket's features, you can provide a superior shopping experience to your customers through product branding.
Product Categories
ZenBasket allows you to group your products into categories to help customers navigate faster through the store and find what they need.
Product Variants
ZenBasket allows you to setup variants for your products. Each variant can be maintained with distinct pricing and stock quantity.
Product Ribbons
Use ribbons to sprinkle some wow factor onto your products that deserve that spotlight!
Featured Products
ZenBasket allows you to set up a list of featured products, to focus on selling those products to your customers. ZenBasket's featured products is the way to go if you want to showcase your top-selling products.
Product Waiting List
Give your customers the option to add out-of-stock products to the waiting list for notifications when the stock is available.
Product Wishlist
My wishlist provides an option to know your customer's choice, approach them, share offers and help them make better decisions.
---
Mobile App
Run your store on-the-go. Get your own application and manage your stores from anywhere. Streamline your business and stay connected to your customers with ZenBasket's Mobile Application.
Own Your Mobile App
ZenBasket automatically syncs your products, orders, customers and insights directly from your online store to your mobile app.
Manage Your Product
With the ZenBasket app, you can add your product, manage your inventory, manage your product reviews and create variant products too.
Manage Your Order
You can analyze orders in addition to processing payments, fulfilling orders, cancelling orders, refunding for returned products and recovering abandoned carts.
---
Our Notable Features
Check out a large selection of features ZenBasket has to offer!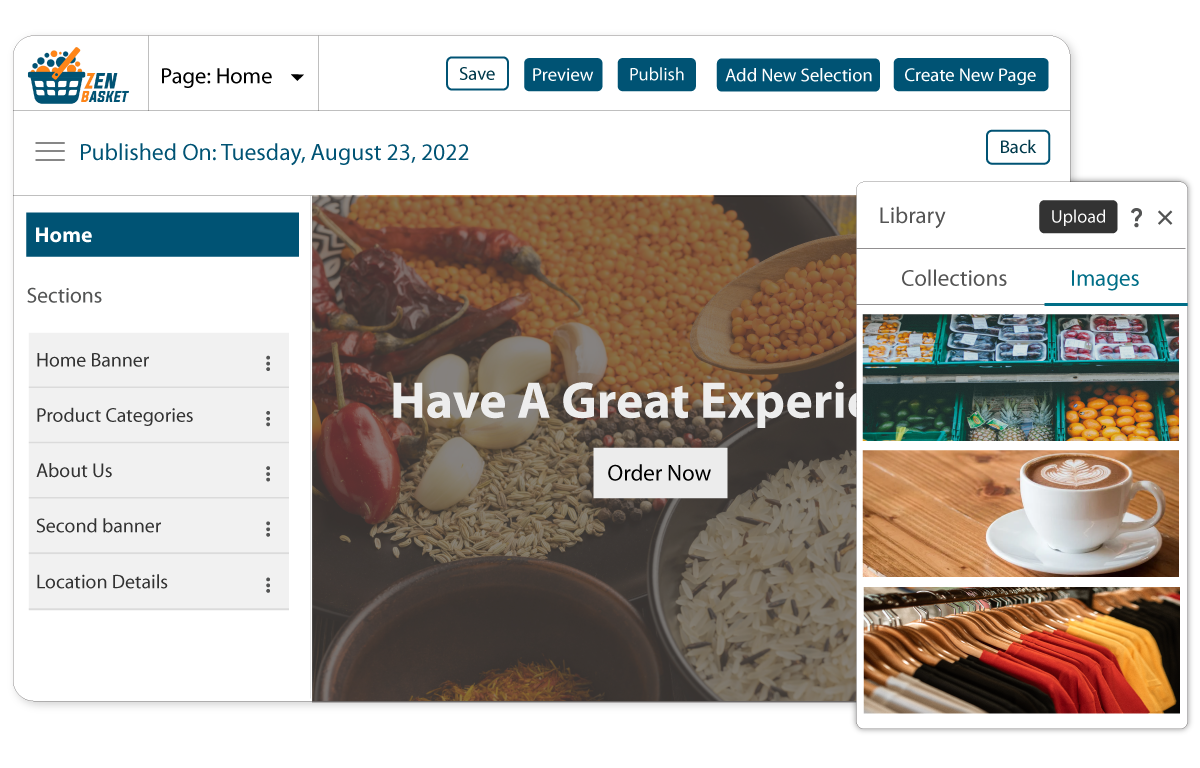 Design Tools
Our themes & DIY builders allow you to build and customize your store pages to make things simpler. ZenBasket has every possible feature to build your next Ecommerce site.
View Logs Report
ZenBasket allows you to view the complete history of your transactions, payment, refund and import/export details.
Reply to Your Visitor's Queries
Get connected to your customers by responding to their questions and boost reliability.
Seamless Integrations
ZenBasket integrates with third-party tools to provide secured payments, fast delivery, multi-channel sales and promote your brand.
Friendly Support
Get free Ecommerce consultation from ZenBasket and use our resources to know everything about our features, functions and services.